Scorpio Season Celebration | November 5-6
Scorpio Season
Celebration
Domina Slumber Party & Spa Day
with a psychedelic journey option
Sunday - Monday,
November 5-6
Domina Slumber Party & Spa Day
with a psychedelic journey option
The basic plan:
• Sunday: We meet at H W Suites
Edgewater, NJ
~3pm / check-in time
Community slumber party 🙂
• Monday: Head to SoJo Spa, ~5mins away
12:30pm group lunch
Sunglasses photo 3:30pm
Chauffeur service subs leave ~4pm
~ Beyond that ~
FemDom slumber party ideas:
Photoshoot setup

I'll bring backdrops and lights
Just BYO camera
Potluck - share your favorite food.

All rooms have kitchens
Waterfront park picnic?
Birthday cake for Scorpios.
Birthdays:
Myself (Victoria)
Elena De Luca
*your name here?*
A Honey Birdette shop is ~25mins away.
Btw, some rooms sleep 6, which can be a good deal for groups of friends.
Skillshare? Clothing/equipment swap?

Please feel welcome to bring your ideas to life for the community! 🙂
We could add Saturday if there's interest.
This is an opportunity to create our own adventure.  We can do anything we want to do (that won't get us banned from the Hilton 😉 )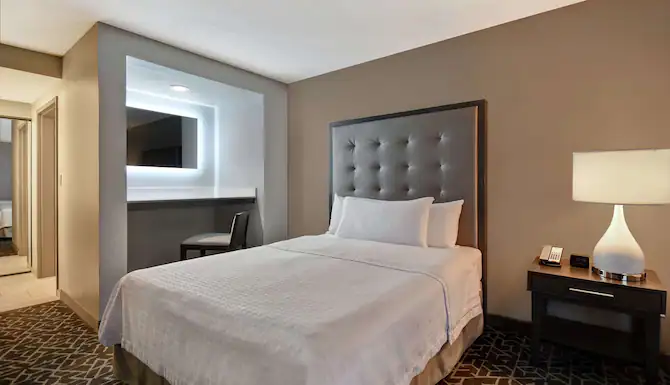 One request:
I will ask that everyone share home COVID test selfies before joining the slumber party.
I am immunocompromised with a respiratory condition, and I had an upsetting experience with long COVID.
Please do not give me a hard time for my birthday.  If you don't like this, I don't want to hear about it; just skip the slumber party.
Psychedelic Journey Path:
(they/them)
will facilitate a medicine journey.
Intention work and abstaining from alcohol and marijuana for a minimum of 24hrs are required to participate.
Attending:
(in the order confirmed)
Plan:
Arrival: ~11am
Lunch:  12:30pm
Group Photo:  3:30pm
Guests
Friendly femme & NB adult industry pros may be invited.

No high-drama people, please.
If I am *not* following them on Twitter, please ask me before sending them this page.
https://twitter.com/LadyVictoriaNYC/following
This is a safe space for SWers.  Please do not invite anyone who thinks their branch of the red umbrella is above any other; whorearchy is wrong and rude.

Invitees include Dominas, FSSW, strippers, & porn stars.
LGBTQIA+ positive only (it's ok to be straight, just no hate).
Men
For the slumber party, well-behaved men may be brought with the understanding some rooms may be femme/NB only.
Any man brought to the spa party must understand he is not to speak to others unless spoken to.
If he doesn't like that, maybe he shouldn't attend a Dominatrix's birthday party.
Please do not publicly mention the locations.  If your client or fan shows up uninvited, get him away from the group or call security if he won't go away.
Shermie and Bruce are providing chauffeur service and will be joining us.  They are very friendly and respectful; if you are not up for conversation, do not hesitate to say so.

Shermie teaches needle and fire play classes, and Bruce is a lead volunteer with TES.
They possess a wealth of knowledge, organize a number of well-attended FemDom dining events, and can be valuable contacts to have.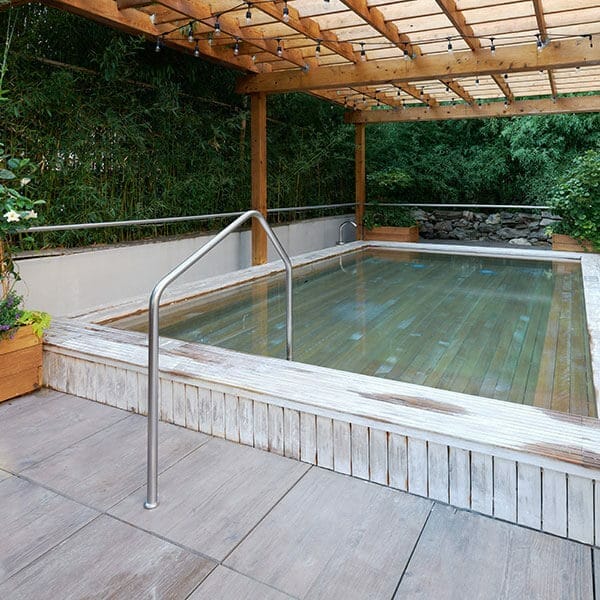 2021 Attendees:
(By order of confirmation)
Tips:
Bring clean flip-flops and a plastic bag, put them in your carryall while barefoot indoors.
Bring sunglasses for photos & skip makeup.

Sheet masks are popular in the saunas.
The purple line on the map shows the shortcut from the locker room (the door is to the right of the indoor pools) to the Silk Bath, one of the higher-temperature baths.  I go there first and soon feel warm enough to walk around comfortably in the high 50s/low 60s November weather.
Purple dot = group photo location for  3:30pm.

Claiming those lounge chairs would be helpful.

Driving Directions:
Valet Parking $12:
SoJo Spa
660 River Rd, Edgewater, NJ 07020
Free parking 1 block away:
606 River Rd, Edgewater, NJ
(In years past, we did this.  They may stay over at the hotel this year, so the plan would be different.)
Brooklyn Chauffeur:
Old Chez-La Pickup:  10am
SoJo Spa Arrival:  ~10:45am
---
A departure for Chez-La will leave at 4pm
ETA 5:05pm according to Waze
5:15-5:30pm more likely.
Gifts / Presents
Truly, your presence will be the best present 🙂
Kicking into a pool to sponsor the admission for someone who could use it would be amazing!
If anyone is game to keep the kitty/pool the funds, pls let me know - it's 100% cool if you could use it yourself.
Getting subs to contribute Lyft gift cards to the rideshare pool would be awesome!  Sold in drugstores and available online here:
My favorite gifts to receive are non-appearance-related compliments. Ya, I've been dealing with men for too damn long...