Dear Lady V.
I shamelessly admit I am no newbie, but have tasted the scene on and off for years. Consequently, I have seen a few of the more well known dominas from time to time. You are different. You are truly beautiful–your pictures do not do you justice–and more importantly, you have an ability to reach into my dark recesses and understand, without my even saying them, my drives and needs. The first time I saw you, you really rocked my world. And it hasn't stopped since.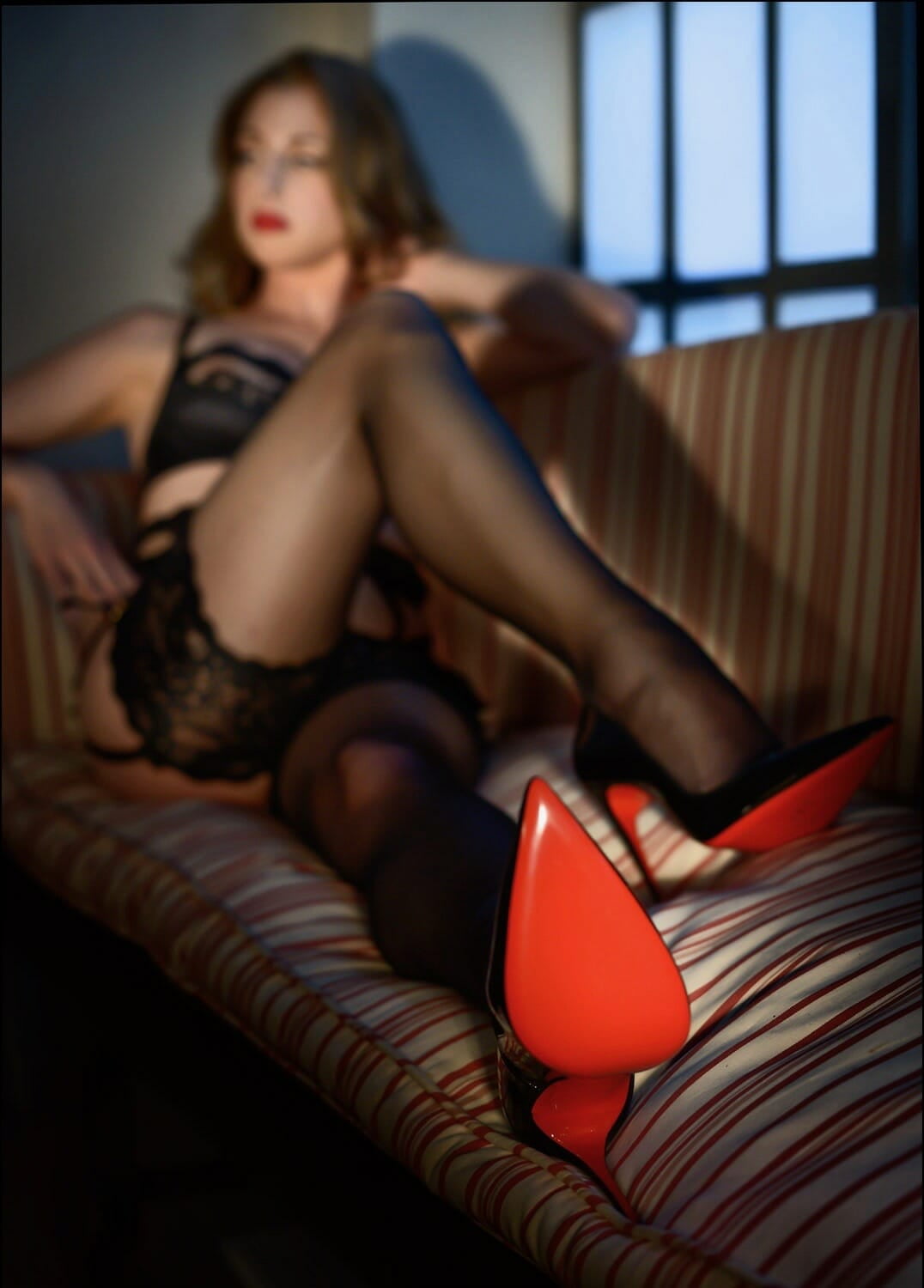 Under 30yrs old Newbie on MaxFisch :
I'll preface the following description of my experience by saying this was my first BDSM experience. Simply put, if you have an interest in this walk of life but have been hesitant or too anxious to actually take the plunge, I urge you to contact Lady Victoria. To say you will be in good hands does not do her justice.
I was a bundle of nerves leading up to our meeting, and admitted as much when we met for a drink at the start. She melted that feeling away within minutes. She possesses a combination of stunning beauty, an intelligent and kinky mind, and an ability to swiftly locate and push your buttons with incredible finesse.
Other reviews have indicated how she exudes genuine pleasure in what she does, and I could not agree more. This is crucial to putting you, the sub, at ease. My main concern at the start was that I would be unable to give over control, having never truly done so before. Before I knew it, I was begging to serve her in any way she desired. I gladly proclaimed my subservience to her, and I would have (and did) eagerly bend myself to her every whim. While I admittedly have no frame of reference, I cannot fathom anyone I would rather give myself over to.
She is simply the total package. Her emotional intelligence is so high that I doubt finite details of my experience would be useful to you — your experience will almost certainly be different and oriented to your own particularities. For my sake, she sensed my apprehensiveness and effectively disarmed me through kindness and compassion before and after our experience.
In the days following our time together, I've not been able to stop thinking about her. The easiest analogy is that of a first crush. I consider myself in thrall to her, and can only hope to submit to her again at the nearest opportunity.
Exploring New Worlds - +50
For several years I have sought out the services of Dominatrices to live out what I thought were my submissive fantasies.
I selected Doms by their looks, well built, tall, young and dominant. I have been to many Doms to develop and establish a relationship and have them guide me through my inexperience, but something always was lacking – many frightened me, many did not live up to their claims, some were too involved in what they wanted to do to me, others were inpatient and aloof, none had any insight to what I wanted or needed, and others were rude, mean and overwhelming. I would see a Dom for two or three sessions but was always nervous, untrusting and never learned anything.
Finally at long last I found a beautiful, intelligent, compassionate dominant woman who has all the features I initially sought and she has introduced me to many activities and desires which I had no idea that I would enjoy. Lady Victoria has a great understanding and approach that has put me at ease and allowed me to move forward. I first came across Lady Victoria's Eros Ad and her Website about six or seven months ago.
Not only is she beautiful and understanding but she is a wonderful teacher and has helped me enjoy activities that I had rejected from all others. She has gained my trust, respect, inspired me to accept her guidance and opened my mind.
Don't be misled, she can be tough, strict and punishing if the scene requires it. I have seen her every month since we first met and look forward to each adventure through many different role play scenes. She is a great actress, communicator, person and we discuss what we have done, how we can improve and what we will do next.
Although I have seen her many times I still get excited about seeing her and look forward to a long and enjoyable relationship. I don't usually write reviews (maybe one several years ago) and now that I have found Lady Victoria I am reluctant to enlighten the world for fear she will not have any time for me.
My now Collared Pet, Spring 2017
i met Lady Victoria a little over a year and a half ago and have become totally enthralled with Her. i had been involved with a Pro-Domme for a number of years she retired to pursue a medical career at which point i began my search to find someone new and discovered Lady V, who also was just starting her career.
My original contact was thru Her assistant and follow up phone call from Lady V. i found Her very easy to talk too, we discussed my interests experiences etc and planned our first session. Lady Victoria usually likes to meet for a drink before starting to chat and get to know you a little better. She might even challenge you a little bit during your M&G. After our first session i thought to myself "this could be the start of something special" slightly paraphrased from end of the movie Casablanca.
i have seen Lady V many times over the past year She has the uncanny knack of taking you to places you did not think you wanted to go, and works hard at making sure your experience is the best. She always wants feedback & communication both during and after the session.
Over time my connection to Lady V has become stronger i trust Her completely both physically and mentally.
There is no need to go into all the intimate details as we all have different wants & desires but i am certain Lady V has the experience and the talents to make sure you are happy. i know i always am and can't wait to see M'Lady again.