Dear Lady V.
I shamelessly admit I am no newbie, but have tasted the scene on and off for years. Consequently, I have seen a few of the more well known dominas from time to time. You are different. You are truly beautiful–your pictures do not do you justice–and more importantly, you have an ability to reach into my dark recesses and understand, without my even saying them, my drives and needs. The first time I saw you, you really rocked my world. And it hasn't stopped since.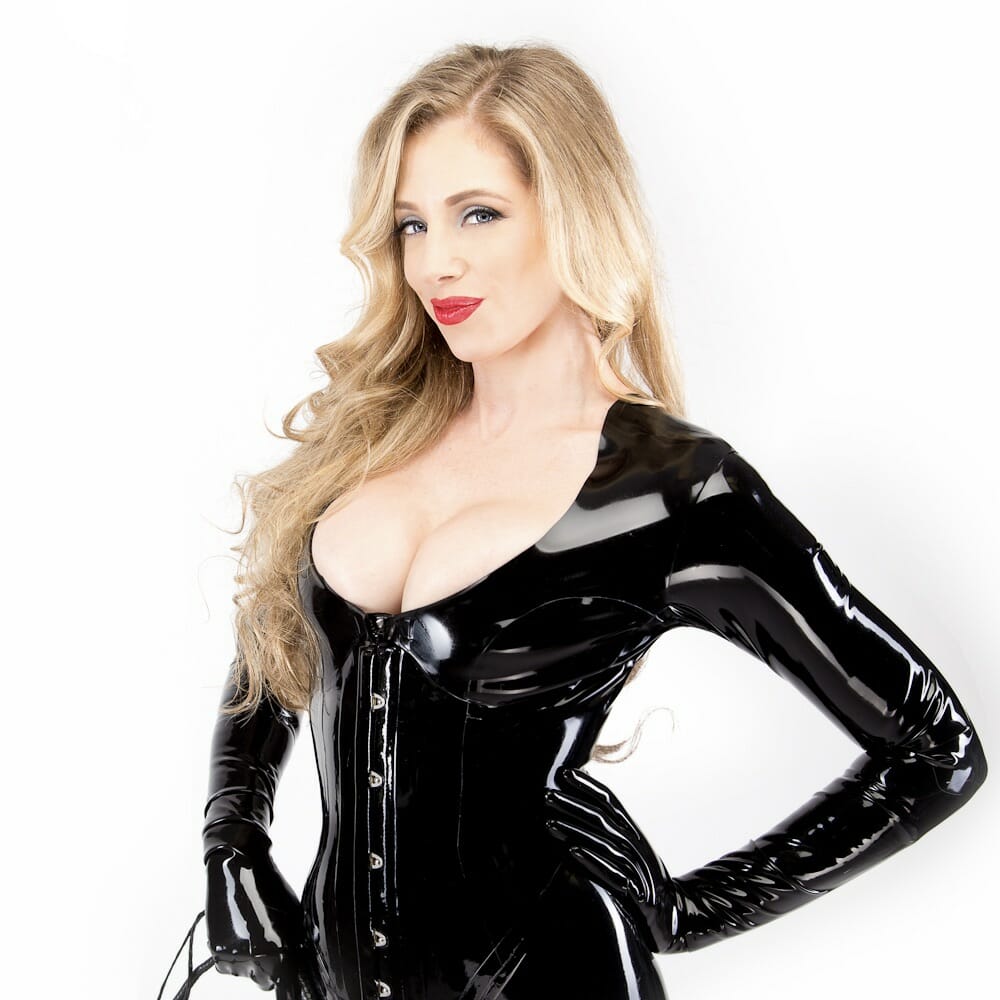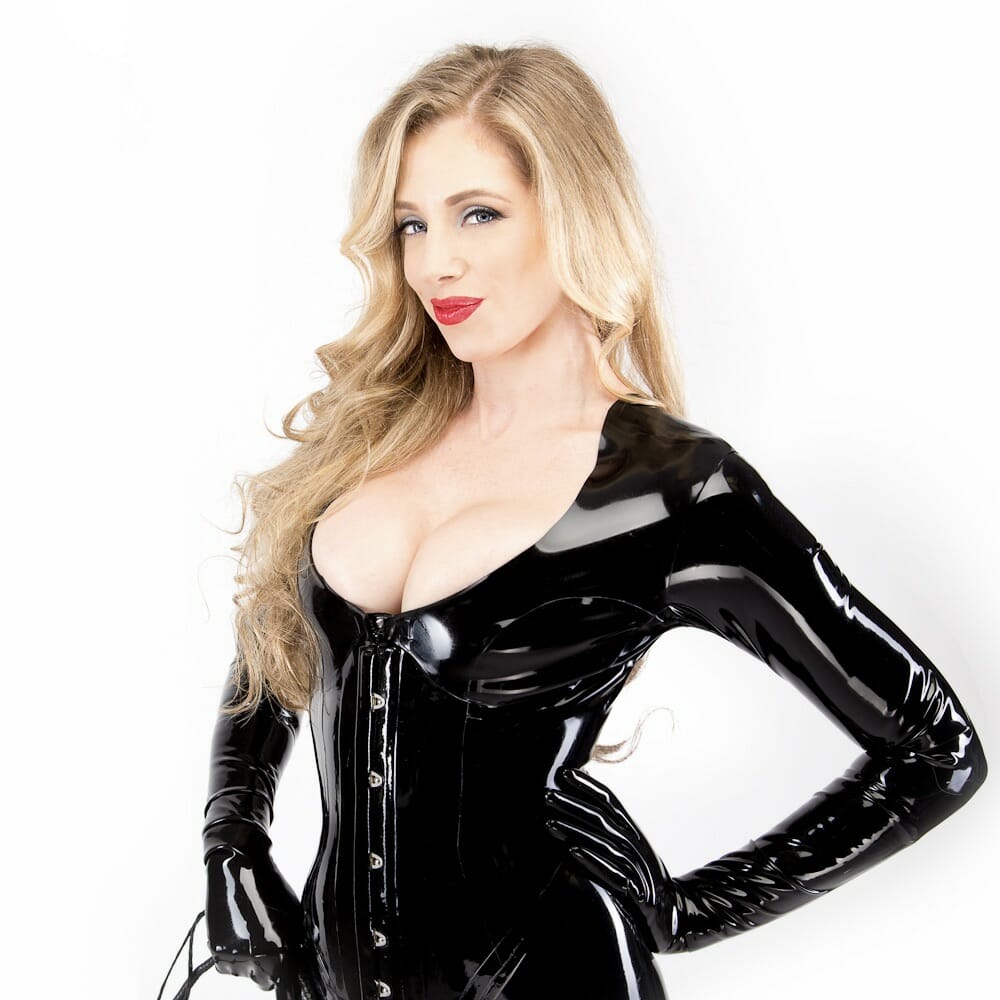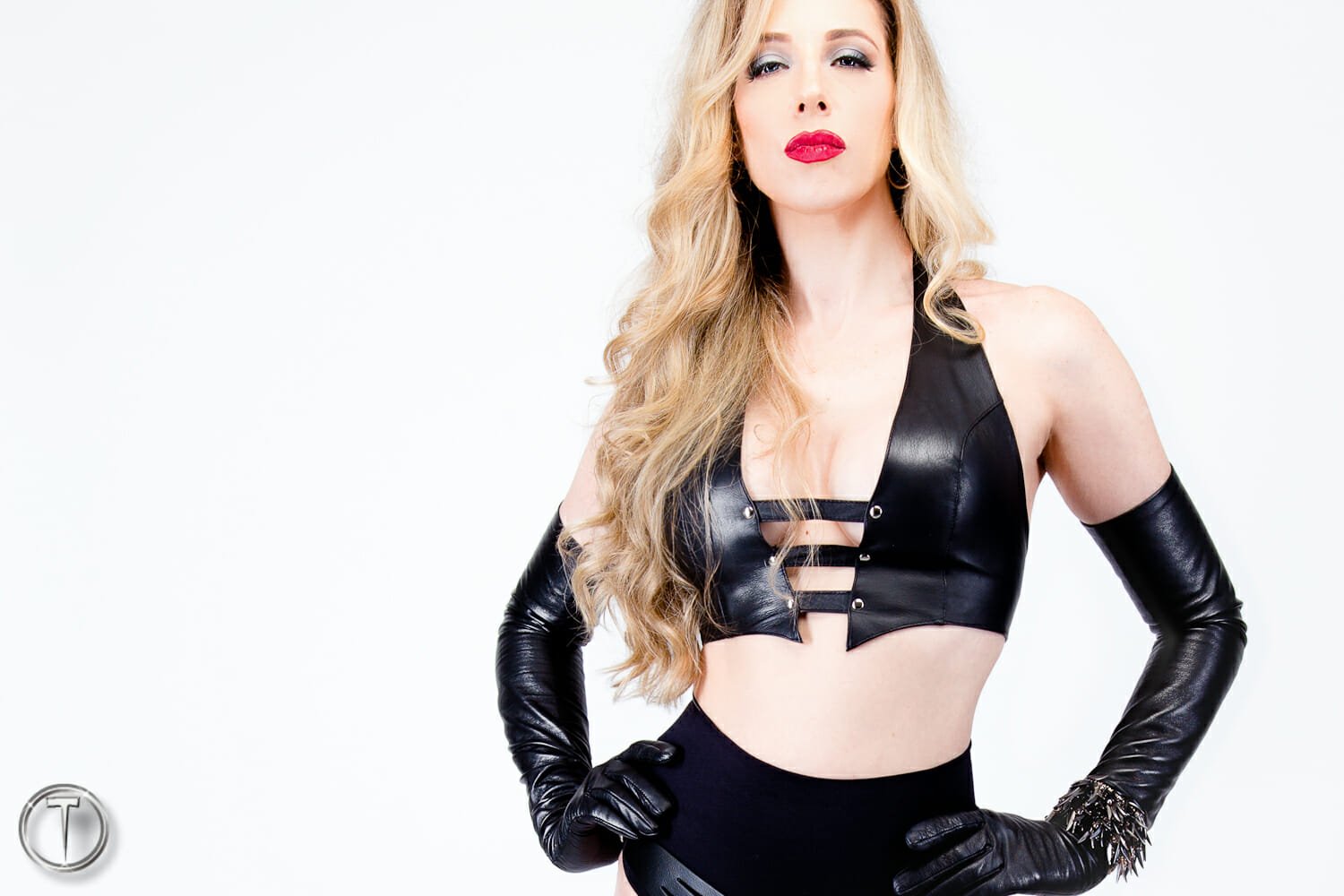 Lady Victoria is a playful yet rigorous domina.  She is a consummate professional.  Mistress is extremely discreet and very thoughtful, spending significant time preparing for her sessions.   She is very sensitive to the needs of her clients and has a wide and creative vision, offering - and open to - any number of scenarios.  Obeying Mistress is well rewarded; disobeyance is punished - with great feeling!  Although I have visited with other dominas, I am now exclusive with Lady Victoria - and looking forward to the unknown excitement of my next visit.
*Note: Addressing me as 'Mistress' is an honor earned through service.
I am Lady Victoria or Ms. Hanover until I say you may address me otherwise.
Mistress Victoria is a different person.  Honorifics are not interchangeable.
Do you need someone to understand a part of you that no one else does?  Would it be even better if that person was beautiful, smart, kinky, curious and just fun to be with?  If so, look no further than Lady Victoria.     Give her some ideas to work with and she will create the scene, and the feeling, and the passion.  It is obvious that she loves what she does.   You cannot be as good as she is without loving what you do.   
I have been seeing professional Dommes for over twenty years and have been fortunate that the women I have seen were very good at what they do.   Lady Victoria is outstanding.   She will put you at ease when you first meet her and she will make whatever you can think of come alive.  You will feel good about yourself after a session with her and excited about seeing her again.  When you are with her, you may not even know what is real and when she is acting.  But isn't that what we want?  For our fantasy to blend into reality?   A session with her is memorable, it is fulfilling, it is satisfying, it is titillating, and it is the best kind of fun; the naughty kind.    
Set up an appointment with her. You will not regret it.  The first few times I saw her, it was just for an afternoon.  Now I try to take the day off and spend several hours.  I simply cannot get enough of her.   She is a genuinely nice person with a wicked appetite for kink and erotica.   She will give you exactly what you want or maybe even what you don't want if you deserve it.    
I have had some limited experiences in the past, but nothing compares to Lady Victoria. She will draw you in, make you feel safe and will challenge you in all the best ways. You will not be disappointed should you decide to reach out for a session. I know I am not. We have already scheduled another adventure. I only wish I had found her sooner.
My first session was quite the experience. We met in the lobby for a hot beverage and chat. Lady Victoria used this time to let us get to know each other a bit and also to let my nerves settle. Upon heading to our play space, she was the epitome of perfection. She asked for my consent, setting me at ease that she understood my desire to feel safe despite the activities we had discussed ahead of time. She soon had me under her spell, the outside world didn't exist during our time together. Jump to a few days later and I was still basking in the memories.
Lady Victoria takes great pride in providing amazing experiences. Throughout the experience it was obvious that she knew all my answers to the pre-session questionnaire (no checking notes either, she just knew - amazing). Her professionalism is undeniable and unmatched in my experience.
Don't be fooled by the beautiful and elegant lines and curves of her body, the enticing smell of her perfume, her vibrant demeanor and personality, or the calming and graceful tone of her voice.  Simply put, Lady Victoria is a force of nature.  Not like a tempest or violent storm, but rather like a warm steady rain.. persistent, patient, calming, invigorating. Her deftness at coaxing your submission is a true marvel to experience.  Before you know it, she has both captivated your attention and captured your obedience.  In her hands and under her direction, full submission feels sublimely voluntary even though she has in fact forced you to surrender it.  With a gentle and serene force she bends your will to hers, using your active, latent and repressed fantasies and desires.
She makes her considerable work to understand your fantasies and fetishes, and bring them to fruition, look effortless and natural.  She commands, disciplines, caresses and rewards with equal force and pleasure.  How and when you get each is a function of your fetish.. and your obedience!  Be inspirational to her, and she will reward you exponentially!  She will bring you to heal, literally and figuratively, and leave you with an insatiable craving for more.
She makes sessions an invigoratingly wild but safe space to release inhibitions and explore each other.  I have felt completely safe, secure and protected with her from the few moments of our first encounter.
-a Mature and Devoted Muse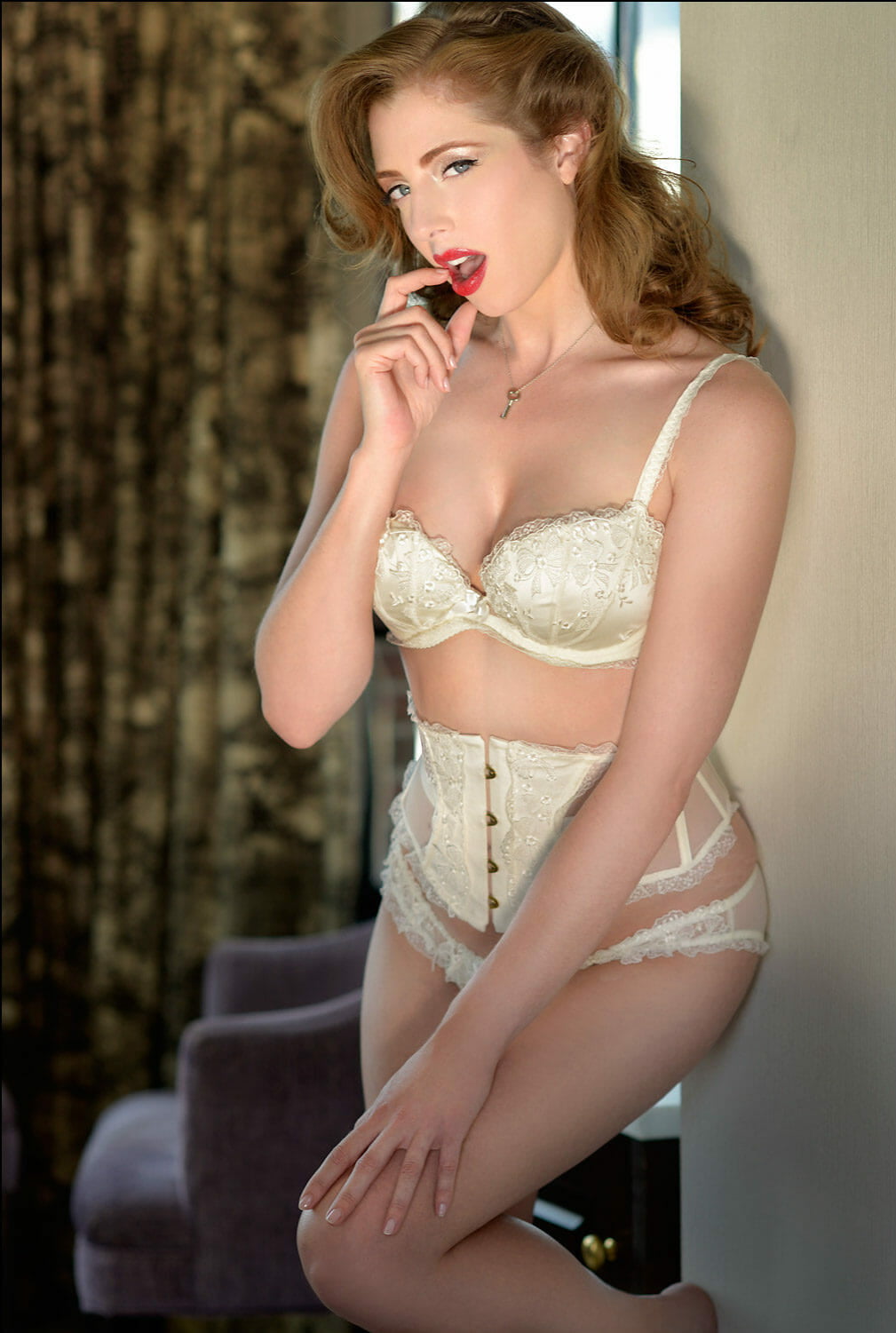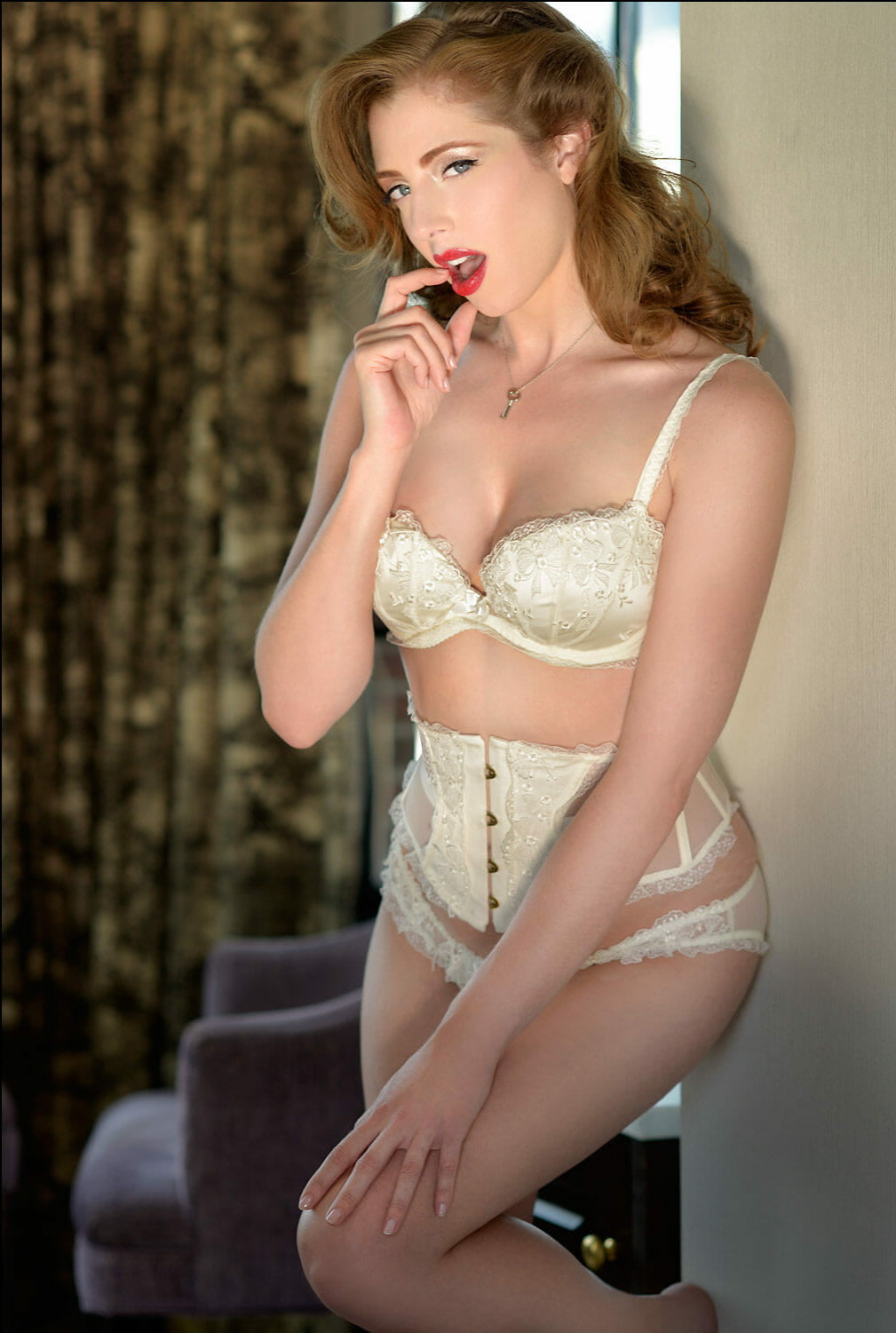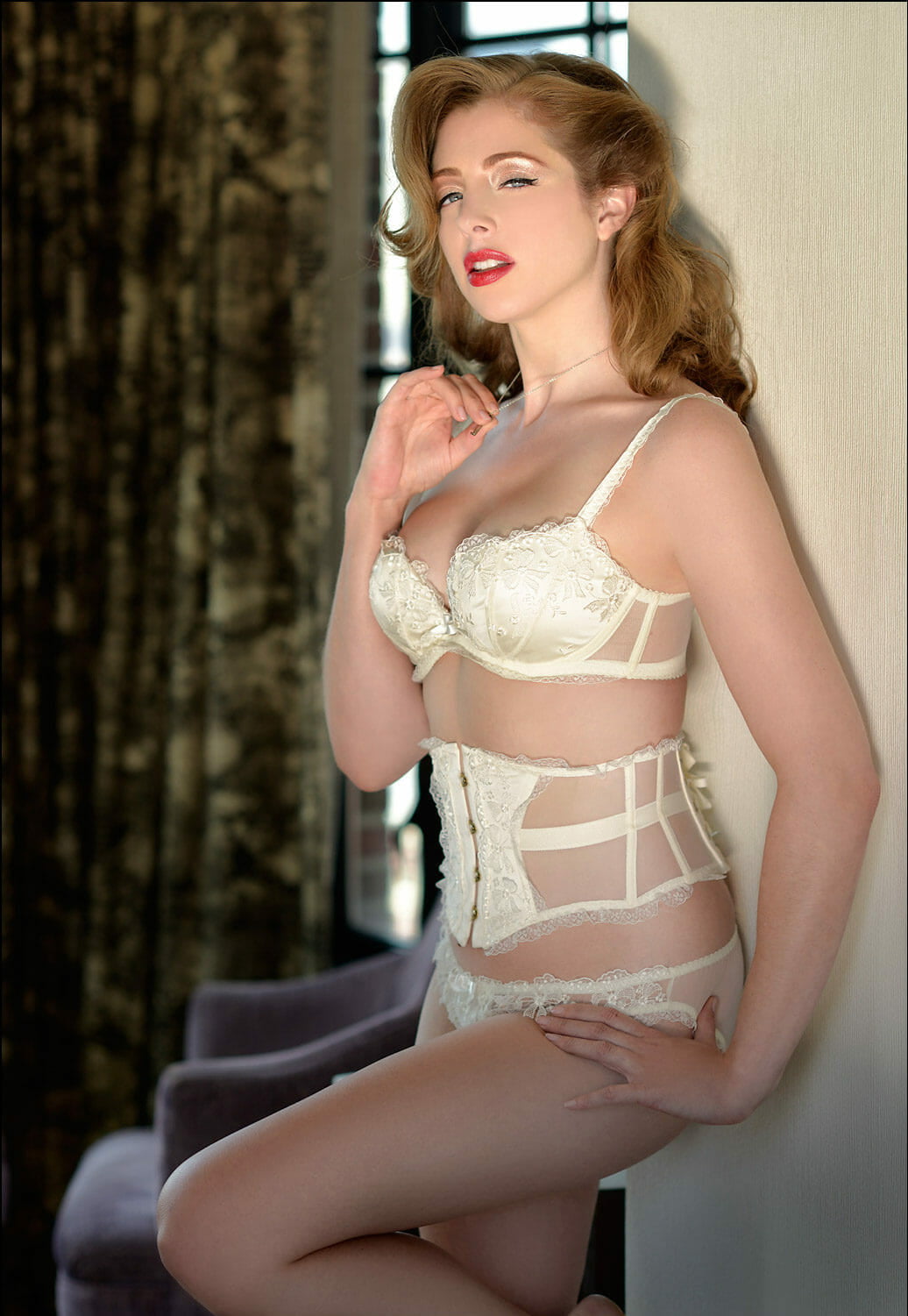 My interest in finding a Dominatrix was first trigged after an encounter I had with an old partner of mine back in college.  She started spanking me and talking dirty which was a big turn on for me.  Then I started to  watch BDSM porn and was hooked.  Watching these strong beautiful women bully men was invigorating to me.  However, I was still scared to jump into the water so to speak and fully commit to a professional dominatrix.  I tried fetfinder and a few other sites but it always seemed to be a scam or had trouble staying anonymous.  When I came across Lady Victoria on Twitter I knew this was the type of beautiful dominatrix I wanted to have my first encounter with.  I was 100% right.
Obviously physical attraction was a major role in why I chose Lady Victoria.  However as our sessions started I realized that she is a true professional and can read into your body's cues for when to go harder or take it back notch.  But lets not get ahead of ourselves here, I was so scared/nervous leading up to our meet.  When I got to the hotel I booked for us to stay at for our session I was so nervous I might have been shaking watching espn trying to calm my nerves. I heard knocking at the door and sprung up and nervously walked over to great Lady Victoria.  As soon as the door opened I was blown away by her beauty and immediately she made me feel at ease and like I was in good hands.  Her voice is really something so sexy and nurturing.
Lady Victoria, made me feel at safe immediately with our conversation on the couch before the session started.  Being a newbie and as I alluded to earlier Lady Victoria made sure that she wouldn't go too hard and would read my body language and search for cues where to go harder and where to take it a step back.  She is a very intelligent and brilliant actor both mentally and physically.  She knows exactly what makes us kinks tick and will find that bone and know exactly how to pick it. As the session went on I was ready to do anything she wanted and she made me feel both weak as a submissive and on top of the world as my endorphins were peaking.  After our scene finished Lady Victoria knew exactly what I needed and took care of me like a mother would and we had a discussion about what I really liked where I wanted more and what I didn't like as much.  We sat and talked casually and we went back in the bedroom and went into scene again!!
As someone who lives a stressful life in Law School and Business School at the same time It was great for me to go into a secret moment in time with Lady Victoria.  She is someone I hold dear to my heart and lets me release some demons or stress whatever you like to call them.  I would highly recommend Lady Victoria not only if you're a newbie but a veteran sub looking to serve a beautiful and intelligent Domina that will rock your world!!
-27 year old newbie
I was initially apprehensive about seeking a Dom, because I frankly I didn't know what to expect. I misjudged exactly what the experience would be.
After my initial chat with Lady Victoria, her knowledge, love, and respect for the art form was eye opening, and led me to know more. She furnished insightful information on being a dominatrix, and a sub, which completely shattering my preconceived notions.
Her physical beautiful is what initially attracted me to her, but her inner beauty is what keeps be engulfed in her orbit. Her personae has the rare ability to inspire longing and desire after spending but a few moments with her. Time in her world leaves an echo of wanting that lingers in the heart like the aroma of a floral bouquet.
Lady Victoria has given me the strength to seek what I desire, and ask for it willingly. Her sense of wonder and possibility keeps the element of surprise present in her sessions. You don't know what's coming in the next moment. But you will welcome it with the curious anticipation of an infant. If I had known years ago that my life would suddenly be filled with such passion, I would have willingly taken the road that led to her doorstep.
-Enthralled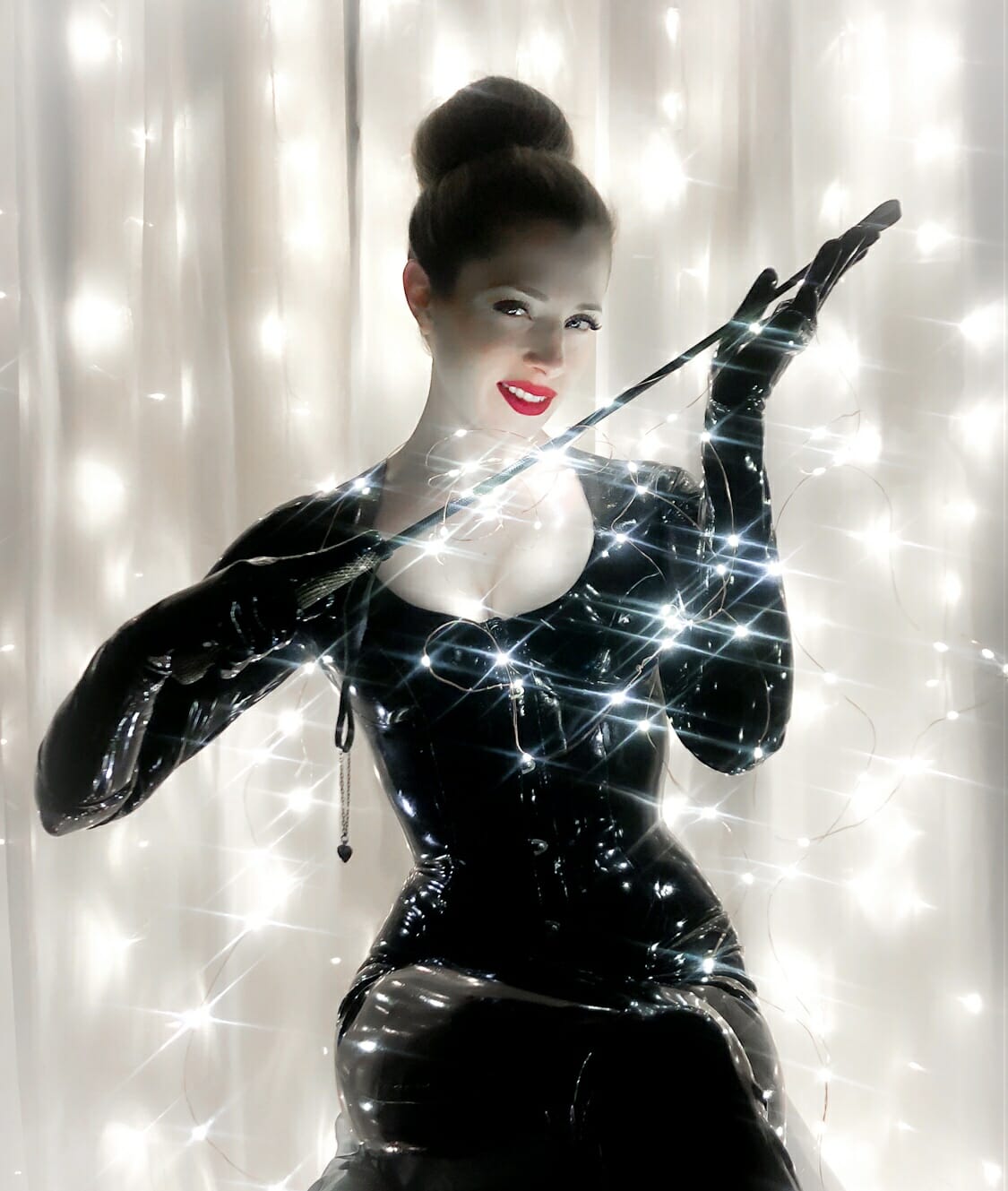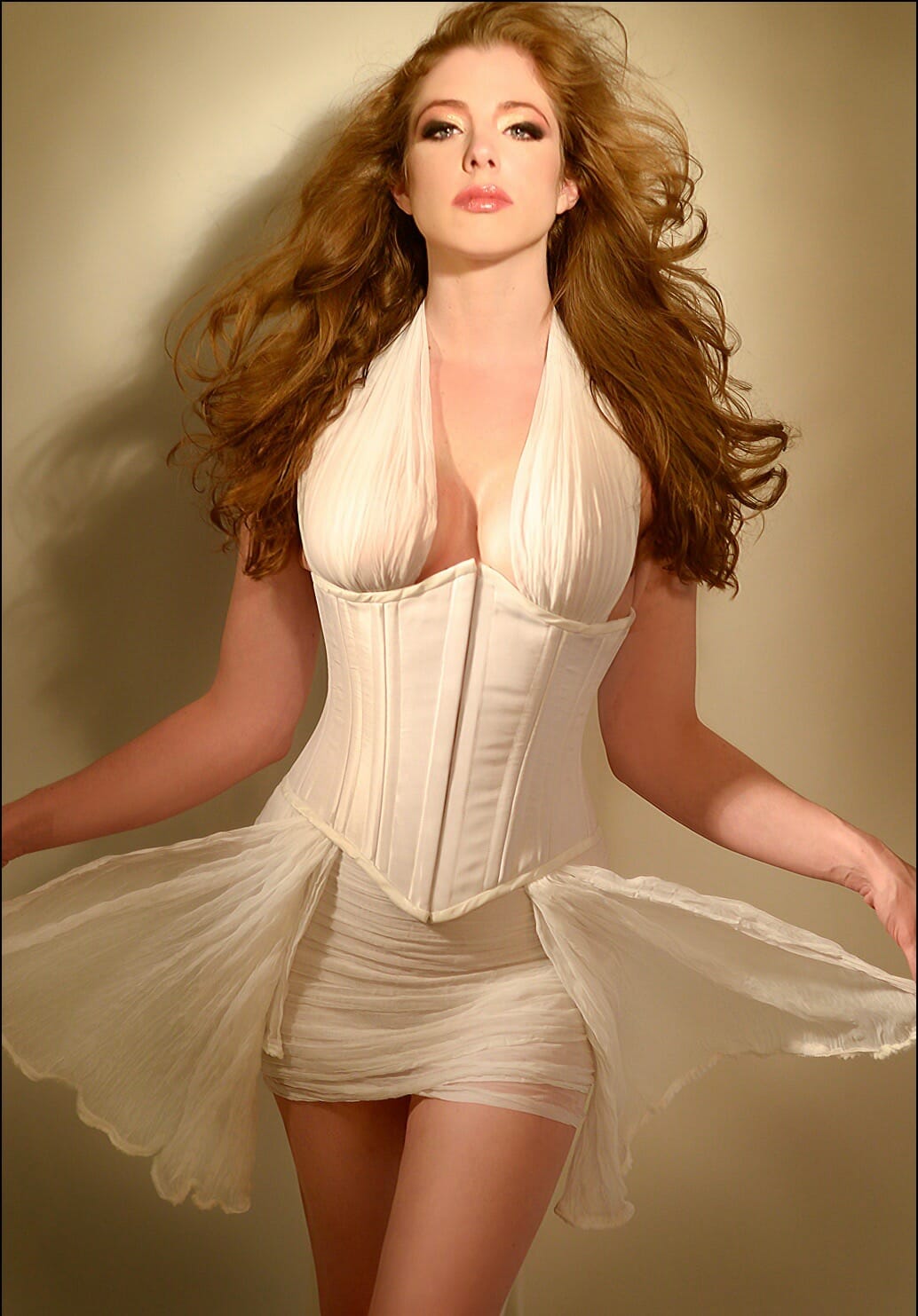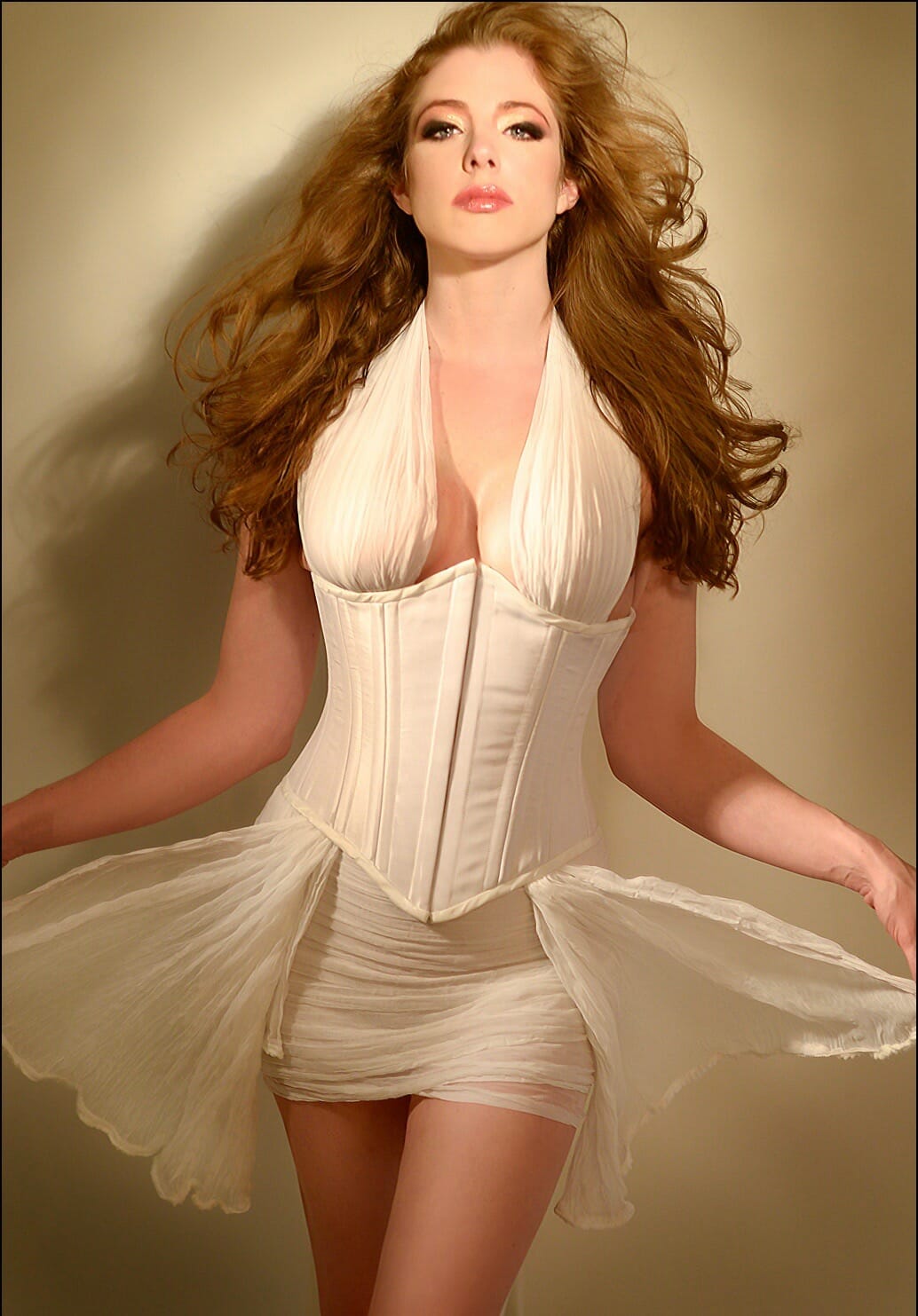 Under 30yrs old Newbie on MaxFisch :
I'll preface the following description of my experience by saying this was my first BDSM experience. Simply put, if you have an interest in this walk of life but have been hesitant or too anxious to actually take the plunge, I urge you to contact Lady Victoria. To say you will be in good hands does not do her justice.
I was a bundle of nerves leading up to our meeting, and admitted as much when we met for a drink at the start. She melted that feeling away within minutes. She possesses a combination of stunning beauty, an intelligent and kinky mind, and an ability to swiftly locate and push your buttons with incredible finesse.
Other reviews have indicated how she exudes genuine pleasure in what she does, and I could not agree more. This is crucial to putting you, the sub, at ease. My main concern at the start was that I would be unable to give over control, having never truly done so before. Before I knew it, I was begging to serve her in any way she desired. I gladly proclaimed my subservience to her, and I would have (and did) eagerly bend myself to her every whim. While I admittedly have no frame of reference, I cannot fathom anyone I would rather give myself over to.
She is simply the total package. Her emotional intelligence is so high that I doubt finite details of my experience would be useful to you — your experience will almost certainly be different and oriented to your own particularities. For my sake, she sensed my apprehensiveness and effectively disarmed me through kindness and compassion before and after our experience.
In the days following our time together, I've not been able to stop thinking about her. The easiest analogy is that of a first crush. I consider myself in thrall to her, and can only hope to submit to her again at the nearest opportunity.
A +65yr old relative newbie:
For several years I have sought out the services of Dominatrices to live out what I thought were my submissive fantasies.
I selected Doms by their looks, well built, tall, young and dominant. I have been to many Doms to develop and establish a relationship and have them guide me through my inexperience, but something always was lacking – many frightened me, many did not live up to their claims, some were too involved in what they wanted to do to me, others were inpatient and aloof, none had any insight to what I wanted or needed, and others were rude, mean and overwhelming. I would see a Dom for two or three sessions but was always nervous, untrusting and never learned anything.
Finally at long last I found a beautiful, intelligent, compassionate dominant woman who has all the features I initially sought and she has introduced me to many activities and desires which I had no idea that I would enjoy. Lady Victoria has a great understanding and approach that has put me at ease and allowed me to move forward. I first came across Lady Victoria's Eros Ad and her Website about six or seven months ago.
Not only is she beautiful and understanding but she is a wonderful teacher and has helped me enjoy activities that I had rejected from all others. She has gained my trust, respect, inspired me to accept her guidance and opened my mind.
Don't be misled, she can be tough, strict and punishing if the scene requires it. I have seen her every month since we first met and look forward to each adventure through many different role play scenes. She is a great actress, communicator, person and we discuss what we have done, how we can improve and what we will do next.
Although I have seen her many times I still get excited about seeing her and look forward to a long and enjoyable relationship. I don't usually write reviews (maybe one several years ago) and now that I have found Lady Victoria I am reluctant to enlighten the world for fear she will not have any time for me.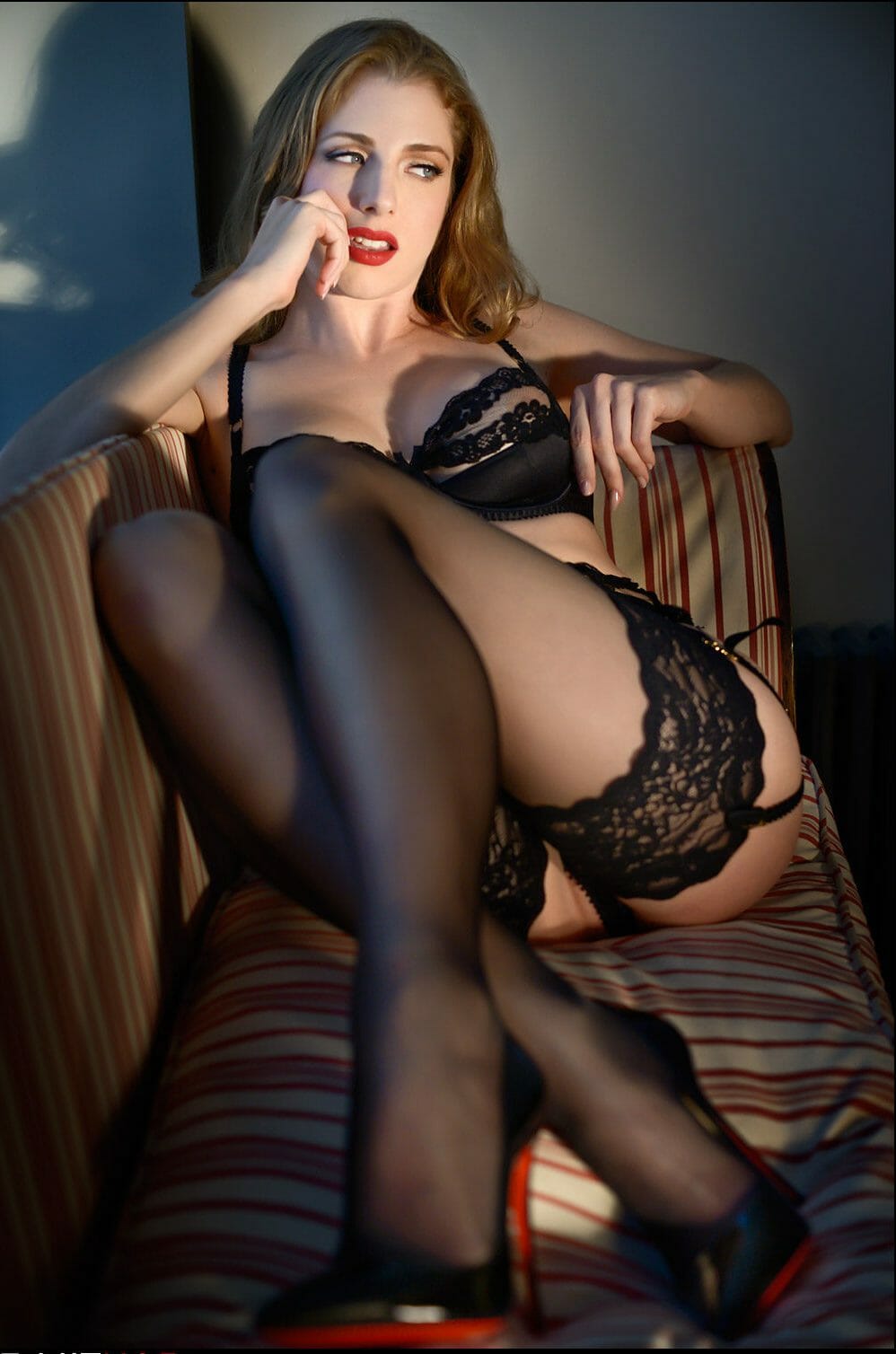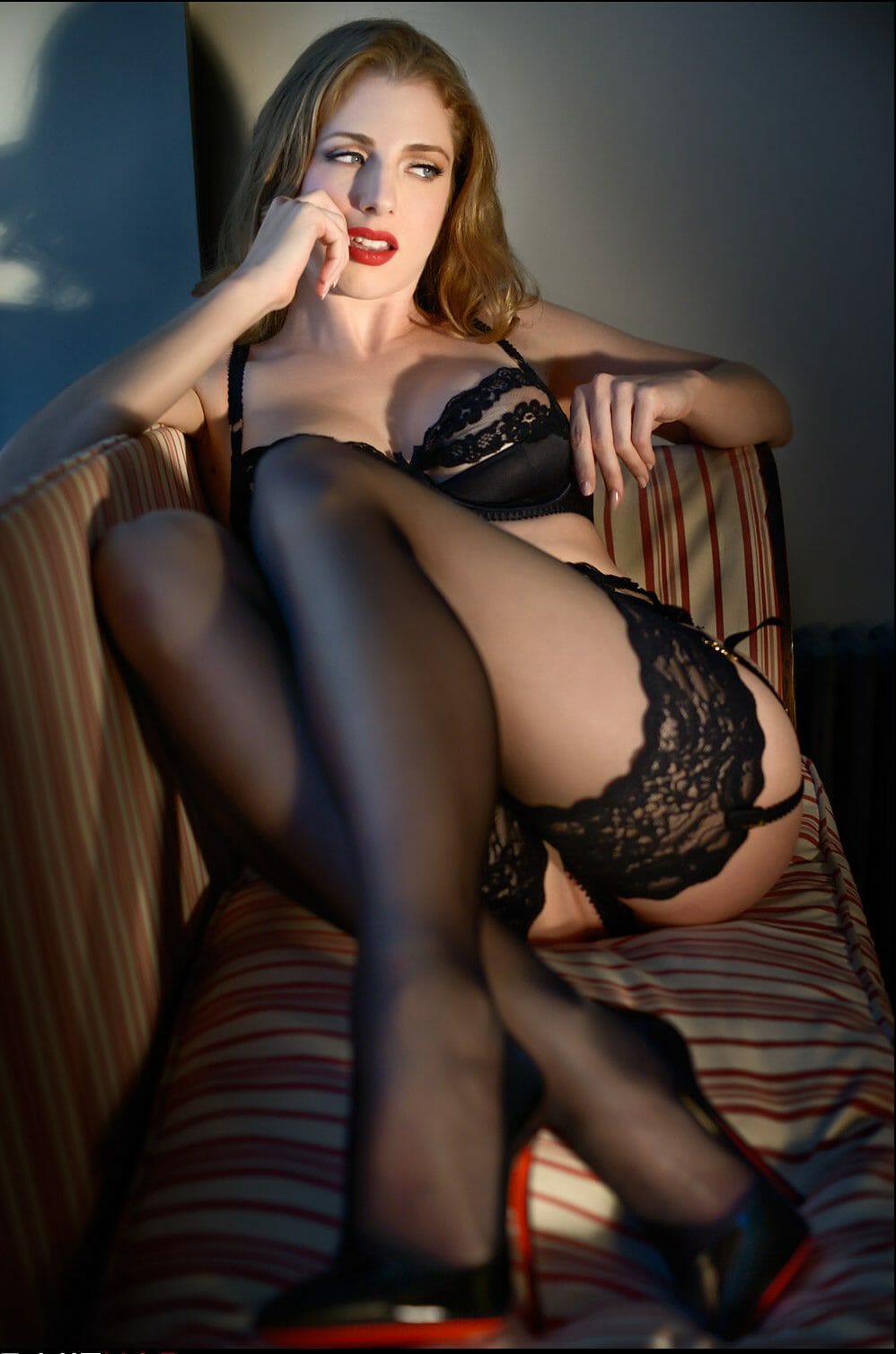 Not a native English speaker, who has traveled to the US just to see me:
Modern life requires focus and control but once in a while you wish to loose the control and escape. Well, that's at least what I was thinking walking into a downtown coffee place to meet an inspiring young woman who seems different from all others.
Usually of course they would relate to physical descriptions, and activities to be performed, as if discussing a dog training class. There is a charm in this. However, this one, was totally and surprisingly different. First eye connection revealed to me a beautiful and super intelligent soul, who immediately took notes of my personality and what brings me to her. An amazingly sexy woman with a mind that wants to understand. And yes, in seconds she understood everything about me. We walked silently to a nearby place where we had our play date. Hearing her naughty laugh while loosing control to her was special, very special, as she knew that this is a game of the mind and escapism is the goal. 
Since that first time we met so many times and had uncountable adventures.  I can openly say all my fantasies came true while feeling safe and protected in the ropes of erotica she tied me with. All except one fantasy, to run away with her.
An experienced player:
i met Lady Victoria a little over a year and a half ago and have become totally enthralled with Her. i had been involved with a Pro-Domme for a number of years she retired to pursue a medical career at which point i began my search to find someone new and discovered Lady V, who also was just starting her career.
My original contact was thru Her assistant and follow up phone call from Lady V. i found Her very easy to talk too, we discussed my interests experiences etc and planned our first session. Lady Victoria usually likes to meet for a drink before starting to chat and get to know you a little better. She might even challenge you a little bit during your M&G. After our first session i thought to myself "this could be the start of something special" slightly paraphrased from end of the movie Casablanca.
i have seen Lady V many times over the past year She has the uncanny knack of taking you to places you did not think you wanted to go, and works hard at making sure your experience is the best. She always wants feedback & communication both during and after the session.
Over time my connection to Lady V has become stronger i trust Her completely both physically and mentally.
There is no need to go into all the intimate details as we all have different wants & desires but i am certain Lady V has the experience and the talents to make sure you are happy. i know i always am and can't wait to see M'Lady again.